Una conversació sobre masturbació
vaginal i clitoriana a través de l'art
La paraula masturbació no és una paraulota. És més, és una paraula preciosa.En aquest projecte no parlem de qualsevol tipus de masturbació, només parlem sobre la masturbació que practiquem les persones amb vagina. L'educació sexual que rebem se sol oblidar dels nostres estimats conys, fins al punt que es tendeix a negar el nostre impuls i desig sexual. El nostre plaer no sempre té l'espai que es mereix. En comptes de mantenir les meravelles del nostre cos invisibles, hem d'explorar-les, gaudir-les i reclamar-les! Hem demanat a diverses artistes que treballin al voltant d'aquest tema. Aquest és el resultat. 
A conversation through the
arts about pussy masturbation. 
​​​​​​​

Masturbation is not a dirty word. It's actually beautiful. In this project we are not talking about all kinds of masturbation, this is about vaginal and clitoral masturbation. The sexual education we receive often forgets about our beloved pussies. It tends to deny our sexual impulse and desire. Our pleasure doesn't always have the space it deserves. Instead of keeping the wonders of our body invisible, we must explore them, enjoy them and claim them! We have asked some artists to work around this topic. This is the result.
Original idea, art direction & design:
Maria Alzamora
Authors:
Ana Blanco, Ana Roussel, Anabanana, Anna Hartwig, Azucena Moya
Cristina Glies, Ella Healing, Jasmine Moodie & Esther Longden, ​​​​​​​
Lita Guijarro, Luba Dalu, Mai Giménez, Maria Alzamora, Megan Wylie, Mireia Herruiz, Mònica Quintana, Noèlia Andrés, Pilar Villanueva, Ruvimbo Togara, Shreya Patel, Stephanie Jones, Teresa Casanovas, Tura Sanglas, Ada Segura & Cristina Comaposada.
Art disciplines:

illustration, dance, poetry, photography and prose. 




Language:

English, Catalan & Spanish (All text are in English. The ones written originally in another language also have its original version next to the translation). 




Translation:

 

Alba Mas Soler


Date:

 

2018


Format:

A5




Pages:

45
Press:
El sexe ignorat, 30 minuts, TV3 / Setmanari Empordà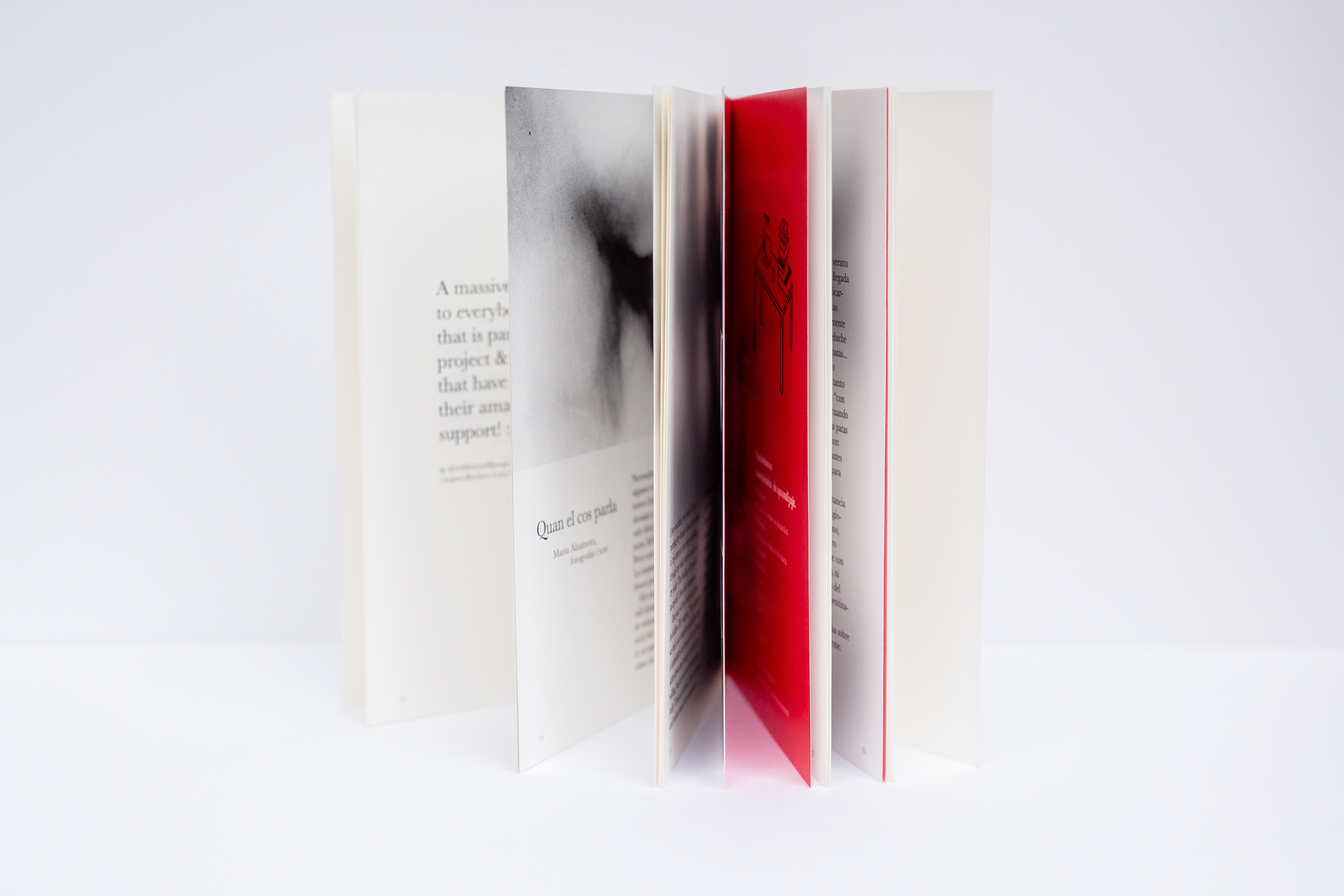 Megan Wylie & Lita Guijarro
Ruvimbo Togara i Mònica Quintana
Anabanana, Lita Guijarro i Noèlia Andrés,